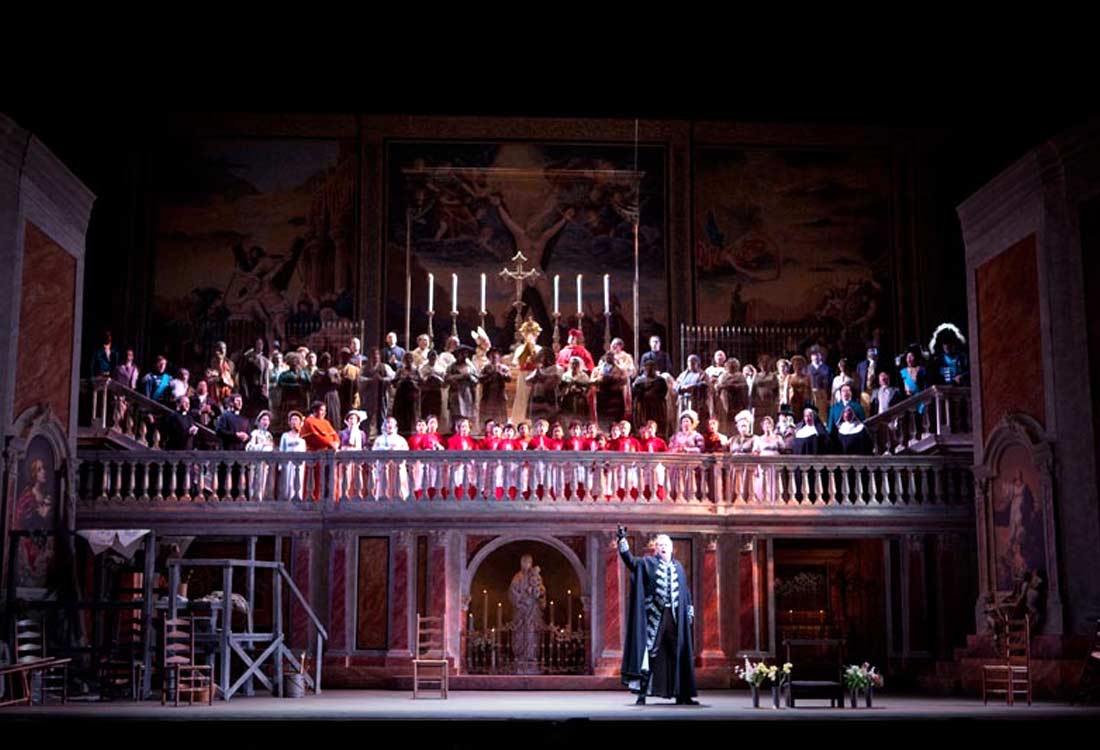 Photos by Scott Tuchman for WNO
2011
Puccini's Tosca
The Kennedy Center
Washington National Opera
This is another good opera to simulcast.
I enjoy working with the great soprano, Patricia Racette. It's fun to capture her on camera because she conveys emotion with her body as well as her voice… even her hands are expressive. I'm a fan.
Here is my Tosca joke: Wonderful opera, but the second act is pure torture.