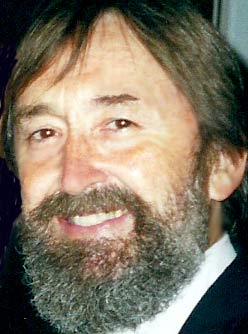 Bruce Bryant
Simulcast Direction
Bryant is a screenwriter, filmmaker, editor and director of live television and simulcasts.
He began his career as a director at the NBC affiliate in Houston. Later he was named Director of Creative Services responsible for all advertising and promotion. He also served a three-year term as National Chairman of the Promotion Committee for all NBC affiliates.
He has also directed a number of documentaries, commercials and music videos plus live events featuring Lyle Lovett, Willie Nelson, Jimmy Reed, Sonny Terry & Brownie McGee among others as well as ESPN and Eurosport specials. Two of his music documentaries are archived at The Center for American History.
In 2001 Bryant expanded his skill set to include directing live opera. His first project was for David Gockley at Houston Grand Opera. He has now captured hundreds of performances of live simulcasts in several cities including Houston, Washington DC, Chicago, Philadelphia, San Francisco, Santa Fe and Palm Beach.
He considers it an honor to have worked with Plácido Domingo and to have captured Renée Fleming's first La Traviata. Along the way Bruce has added orchestra and ballet to his repertoire working with the Philadelphia Orchestra, Houston Symphony, Chicago Dancing Festival Simulcast, Paris Opera Ballet, Hubbard Street Dance Chicago, Stars of American Ballet, The Juilliard School, Martha Graham Dance Company and The Joffrey Ballet.
Click on individual productions found on the productions link for details and the frequently asked questions section to find out more about producing simulcasts.